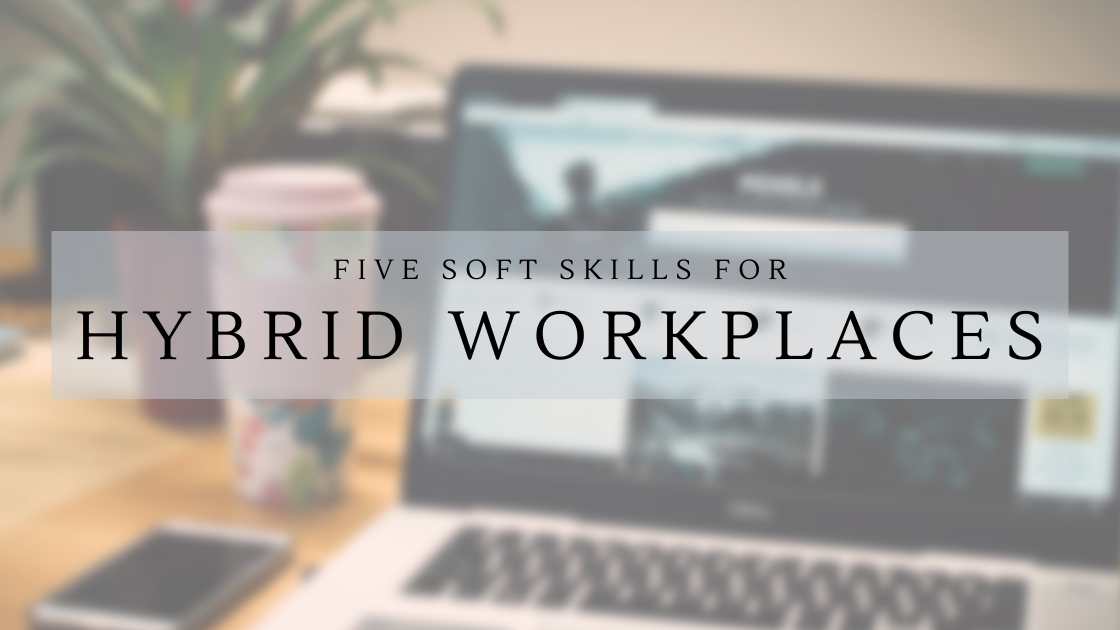 It's no secret that the COVID-19 pandemic has changed the way people work. While some companies have changed their workforce to permanent remote work, others have taken on a hybrid model. According to a survey of 1000 global business leaders from Ernst & Young, about 90% of employees "desire greater flexibility in where and how they work." However, with hybrid work comes a new skillset to thrive in a workplace that straddles the home and the corporate office. New research from FlexJobs and PAIRIN identified the five most important "soft skills," or interpersonal skills, that focus on communication, leadership and teamwork. Brie Reynolds, the career development manager and a career coach at FlexJobs, shared some insight to go along with each of these skills:
Supportiveness
Supportiveness means the drive to assist, protect and provide for others in emotional or physical need. This is especially important in a hybrid work environment because you're likely to be working with people in a physical capacity and a virtual capacity, and showing that you're willing to help out shows you're kind and proative. "Check your schedule each morning and if you have a light day, reach out to the colleagues you work closest with and offer to help them out. Message them and say, 'Hey, I have some extra space in my schedule, can I take something off of your plate?' says Reynolds.
Assertiveness
Assertiveness means you express and interact with boldness, enthusiasm and confidence. Whether it's an in-person meeting or a virtual meeting, being assertive shows that you're interested and listening to what is being said. Reynolds says, "If a manager is seeking ideas or feedback during a meeting, raise your hand, offer your opinion or vocalize support/add to a co-worker's idea. Even when you don't have something new to contribute, you can say, 'I really like this person's idea, it makes the most sense to me.'"
Compliance
Compliance means to maintain self-discipline and conform to another's plan, rules, will or direction. This doesn't mean to let others take advantage of you though. Rather, being skilled in compliance means that you can show your supervisor that you're aware and responsible when it comes to the job's expectations. "Write out a to-list or develop a method for keeping track of the work you need to accomplish each day. But also show your manager or tell them how you're organizing yourself so they can see that you've got self-discipline and can be responsible for meeting the job's expectations without constant supervision," explains Reynolds.
Conflict Management
Conflict management means the ability to effectively negotiate and resolve disagreements. Similar to being supportive, conflict management is a very important skill because a hybrid work model doesn't make it easy to spot conflict. You can read body language much easier in person as opposed to over a video chat right? Reynolds says to "[a]ssume mistake over malice when something goes wrong. We can't see physical cues that a co-worker is struggling over the computer like we might at the office, so it's better to problem solve, and offer solutions, versus name calling and creating an unnecessary conflict."
Relationship Management
Relationship management means the drive to draw close and remain loyal to another person or people — to truly connect and enjoyably engage with them. Many employees have learned that it can be hard to maintain relationships virtually, even though you could literally access the person at any time in any location. You need to be more mindful of actually reaching out and cultivating connections. Reynolds suggests, "Start a meeting with some small talk, like, 'How was your weekend?' or 'What are you looking forward to this week?' You should also plan 20 minute coffee chats with co-workers to learn more about them as a human outside of work and what their interests are to build a connection."
Do you have more questions about incorporating these soft skills into your workplace? Check out our website and contact us with any questions.