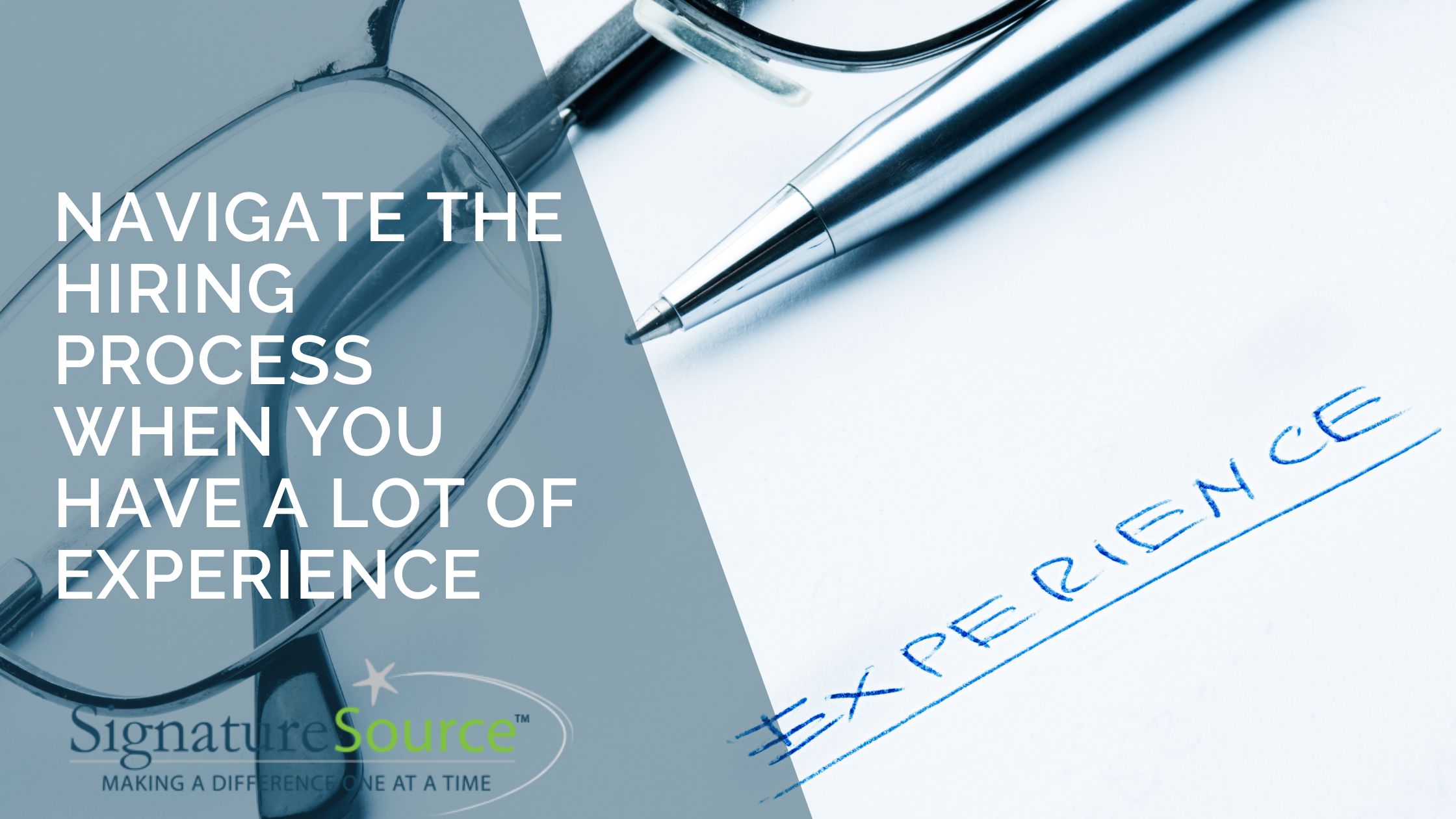 As a candidate with a wealth of experience, you have many valuable skills and insights to offer potential employers. Unfortunately, sometimes a wealth of knowledge can signal someone of older age.  Unfortunately, ageism in the workplace is a reality for many job seekers, especially those over 50. While it's illegal to discriminate against someone based on age, it can still happen during the job search process.
Tips to Navigate Around Ageism
Ageism can make interviewing challenging, especially if you've had a long-term position with another company. Here are some tips to help you navigate hiring and land your desired job.
Emphasize your skills and experience. Ageism in the job market often stems from the perception that older workers are less tech-savvy or adaptable. Emphasize your relevant skills and knowledge and show you are up to date with the latest technologies and industry trends.
Highlight your flexibility and adaptability. Be prepared to discuss how you have adapted to changes in your career and how you can bring a fresh perspective to a new role. Show that you are open-minded and willing to learn new things.
Discuss your accomplishments. Talk about specific achievements in your career and the impact you have made in previous roles. This will help to demonstrate your value and show that you are capable of making a positive contribution to the company.
Be mindful of your online presence. Ensure that your online presence, including your LinkedIn profile, is professional and up to date. Highlight your experience and skills, and consider getting a professional review to ensure your profile is compelling.
Be confident and optimistic during the interview process. Ageism can sometimes make job seekers feel less secure, but it's essential to maintain a positive attitude and show confidence during the interview process.
Update your resume and LinkedIn profile. Ensure your resume and LinkedIn profile accurately reflect your experience, skills, and achievements. Highlight your relevant experience, including any industry-specific skills or knowledge. Also, consider getting a professional review of your resume to ensure it's up-to-date and effective.
Emphasize your transferable skills and be open to new opportunities. While you may have much experience in one industry, consider other options that may be a good fit for you. Again, be open-minded and consider all opportunities that align with your goals and interests.
Following these tips and focusing on your skills and experience, you can effectively position yourself in a job interview. Be confident in the interview. Remember that your skills and experience are valuable assets to any company. Show that you have a lot to offer and that your age is not a barrier to success.
We always seek executive leadership candidates and would love to learn more about your experience and future career goals.  Reach out to the Signature Source team by contacting us here: Contact Signature Source Executive Recruiters here!