Client Testimonials
Don't take our word for it! See what other Signature Source Clients have to say...

……………………………………………………………………..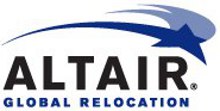 Originally, we chose Signature Source because they were one of the few search firms that specialized in the Relocation industry. We then discovered, every team member is extremely thorough in providing candidate information and highly professional as they guide us and the candidates through the interview process. They seek to truly understand the needs of the position and provide highly qualified candidates. They take the time to match appropriate individuals to our needs and culture.
They can often bring forward candidates we may not connect with via our own recruitment methods and can very quickly mobilize a candidate stream on our behalf. They are a true partner in helping us build our company with great employees.
-Karen LeLeux, Director, Human Resources
Altair Global Relocation
……………………………………………………………………..


Signature Source has become a reliable extension of our recruiting team when it comes to sourcing candidates for difficult or complex positions. In addition, because of their combined years of experience in the relocation industry and the time they have taken to understand our company's vision, Signature Source is able to sell Weichert to candidates just as well as we do ourselves.  On the flip side, Signature Source is passionate when it comes to sourcing talented candidates for us. They make sure to fully review the requirements of each job, provide exposure to key candidates and then provide us with a comprehensive outline of the candidate's skills and experiences as they relate to the job requirements. The ability of Signature Source to understand our unique needs and use their resources to find talented, professional candidates in the relocation industry has been an important piece of our talent management strategy.
The Weichert Companies
 ……………………………………………………………………..


"Signature Source deeply understands our industry which helps significantly in the search, negotiation and hiring process.  The difference between Signature Source and other firms is the relationship and their deep desire to understand the position they are trying to fill—and understand our requirements at the same time. They make a difference by allowing us to focus on our business while they search for viable candidates for the various positions we are trying to fill. We see a commitment to the business and industry; leadership with a vast knowledge of our business; competitive pricing; excellent work ethic and work processes and a deep database of candidates."
……………………………………………………………………..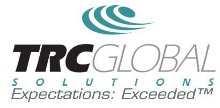 "Signature Source is always pleasant and cooperative. They are very responsive to our needs for candidates and time frames. They not only look at the quantitative requirements when matching candidates, but also the qualitative to ensure a good cultural fit. With their thorough knowledge of the relocation industry and the talent required for success in it, Signature Source helps us to find the best candidates much more rapidly than other companies and have access to more and higher quality candidates then we might on our own. Their knowledge of the relocation industry and their high level of integrity in business dealings."
-Jerry Funaro, Senior Vice President, Global Marketing
TRC Global Solutions
 ……………………………………………………………………..


"In today's highly competitive search for top talent, you need a team who is honest, does their homework researching the candidate and present the candidate who best match your criteria.  Recruiter who simply find resumes are a dime a dozen and a waste of valuable time.  Signature Source is skilled in working for the candidate and the employer in order to create a win, win scenario which eventually makes for a happy productive employee and satisfied employer.  I highly recommend Signature Source."
-Kevin Head, Chief Executive Officer
Mesa Systems, Inc.
……………………………………………………………………..


"Working with Signature Source is like working with you own internal Human Resources Recruiting Team. They are attentive to your needs, extremely responsive and you get a real feeling of "ownership". There is a world of difference in partnering with a firm like Signature Source vs. a large company with multiple management layers. It is all about the personal touch you get with Jean and her team. Their reputation in our industry, vast resources, database of candidates, caring and personal approach to business are the reason why we utilize the services of Signature Source." 
-Michael Nimer, Chief Operating Officer
OneSource Relocation
……………………………………………………………………..


"We have had only positive experiences in working with Signature Source.  Based on their large data base of top of the line Manager and Executives we were able to make a smart strategic approach in making hiring decisions. All Signature Source does is search for talent in the relocation industry.  They also have a pulse within the industry of the top candidates throughout the country-much different compared to other professional search firms. It helps out tremendously when we know we can talk to a representative at Signature Source and they know and understand the complexities of relocation and know what type of candidates make successful employees. Signature Source shortens my hiring time and brings in top candidates so I can make hiring decisions quicker and smarter."
Bristol Global Mobility
……………………………………………………………………..
……………………………………………………………………..