Candidate Testimonials
In an industry of professionals with extensive experience and connections, seeking out a new opportunity often makes for a daunting journey.
You need an executive recruiter and talent consultant who understands your business and that will respect your confidentiality and care about your search as much as you do.

Who do you trust? Will your information be shared with your current employer? How do you know you aren't leaving an organization only to end up somewhere else with the same issues?  Don't take our word for it!  See what other candidates have to say about Signature Source.
……………………………………………………………………..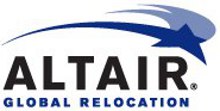 "The best part of the job search and working with Signature Source was the personal attention that I received during my search.  I had instant access to Jean and her team.  They kept me abreast of the progress of my interviews and I never had to call to follow….If a friend of mine came to me and said that he/she was going to look for a new job in the industry, I would say that Signature Source is your best bet for maximizing your time and resources with the strongest recruiting team in the industry." 
-Jim Russo, Vice President Business Development, Altair Global Relocation
……………………………………………………………………..

If a friend of mine came to me and said that he/she was going to look for a new job in the industry, I would say that Signature Source…would be a valuable resource for materials and coaching.  In addition, Jean and her team are very professional and work in an atmosphere of mutual respect, confidentiality and integrity.
-Mickey Spaulding, Vice President Client Services and Administration The MI Group
……………………………………………………………………..

"I would never have found this position without Signature Source actively looking for the right match for their client, Mesa Systems, Inc. Even if a friend would have found this position and emailed it to me, I never would have been interested in interviewing for it without my Signature Source Global Executive Recruiter's encouragement.  Now, I am very happy in my new role and feel indebted to Signature Source and my Recruiter for their encouragement and support!!!"
-Thomas Whitaker, National Account Manager Mesa Systems, Inc.
……………………………………………………………………..
 "Jean and her team work tirelessly throughout every phase of the search and make themselves available around the clock which is critical during such an intensive process.  Jean makes it a point for her and her team to get to know all of her clients – both individual and corporate – and is able to match Signature Source candidates with the best-fit company and role for the individual."
– Michelle Wiggetman, Vice President Global Business Development NuCompass Mobility
……………………………………………………………………..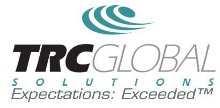 "I was looking for a job for at least a year, but was finding that no one was calling even though I was told by an outplacement company that my resume looked great! I also thought that having a MBA would get me in the door faster, but to no avail. Jean was honest and completely knowledgeable about what a company was looking for in a candidate. Jean just didn't send me on useless interviews; she made sure I was a fit for the need of a company. She was determined to find the right job!"
-Donna Salazar, Manager Western Operations TRC Global Solutions
……………………………………………………………………..


From beginning to end, Jean and her team supported my every need at each segment of the process: Prior to interacting with the potential company, I was given a detailed profile of the position and hiring company, then a developed plan and opportunity and then given a quality introduction to the hiring company and executives. The hiring company was then given strong recommendations and value of my experience to the hiring team. Not only did Jean assist in the Interviews coordination, but she provided support in the negotiation process. Lastly she facilitated an offer letter and hiring and on-boarding information. The continuous personalized support and follow ups during the whole process was like none other I have encountered in my career.
– Gustavo Higuera, Regional Vice-President Latin America,
Weichert Relocation Resources Inc.