The New Office Definition in 2023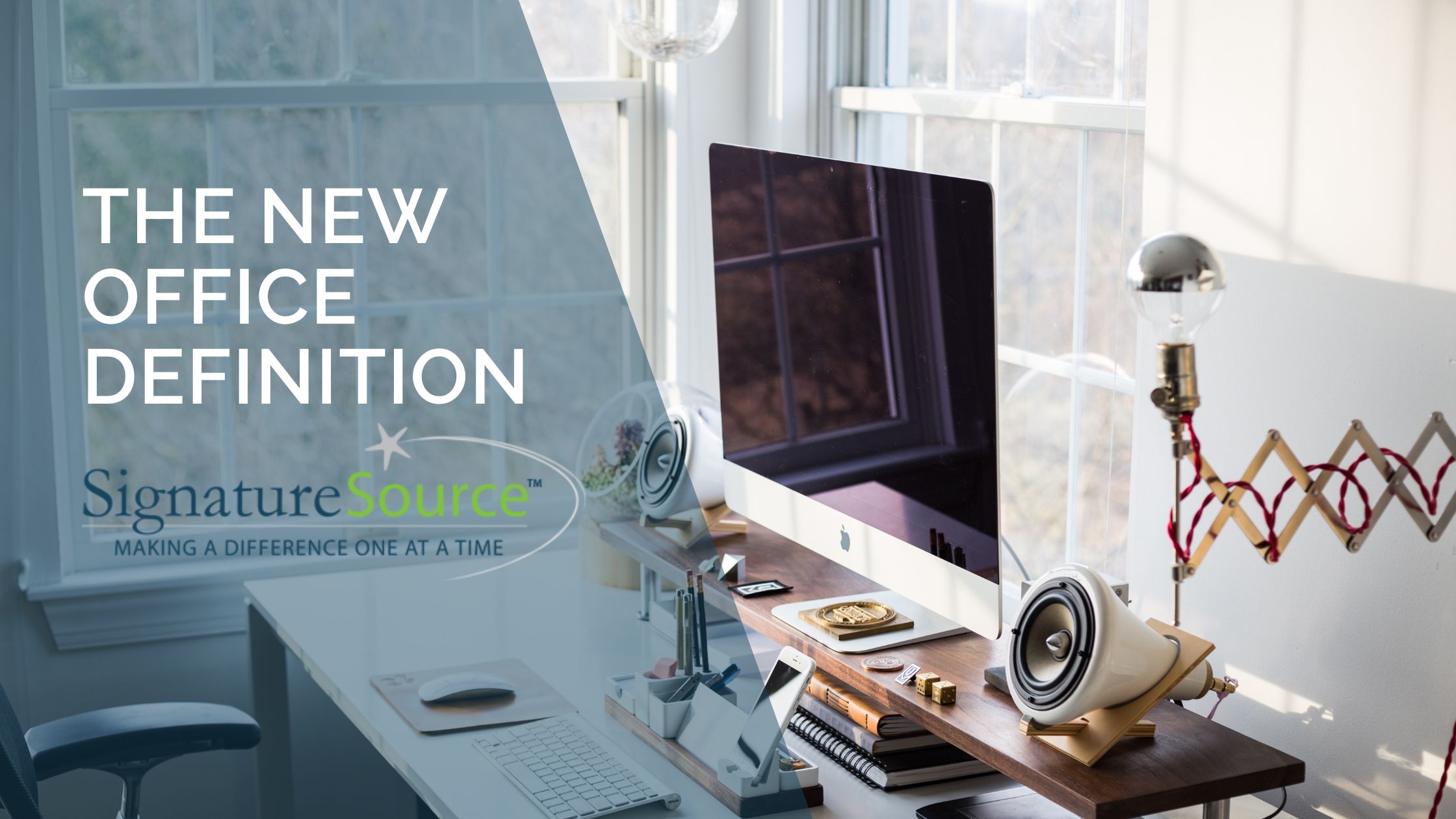 In early 2020, the COVID-19 pandemic sent nearly 19 million American employees home to work remotely (a new office), permanently changing the national professional landscape. In an effectively post-pandemic world, American companies are discovering the new normal and deciding what should stay and what must go. Dr. Ina Purvanova—chair of the Department of Management and Organizational Leadership at Drake University—has been researching how businesses navigate these questions. On the All Things Work podcast from the Society for Human Resource Management, on the All Things Work podcast from the Society for Human Resource Management, she shared her findings.
Dr. Purvanova's first takeaway is that employees' heightened expectations of flexibility in the workplace are likely to stay, and she lays out four reasons. First, the data shows that remote work and telecommuting have not been detrimental to the productivity, performance, team cohesion, or employee job satisfaction experienced by businesses. This trend held true even in data collected on these practices before the pandemic.
Second, even before the pandemic, the American workforce reported much higher levels of burnout than many other countries. However, these same employees were forced to work from home during the pandemic; they often discovered that this new work modality helped relieve these feelings of burnout and was better for their well-being and mental health.
Third, working from home allows people to put their families first in a way that American society often purports to do but fails to live up to. During this period, people were for once able to see their spouses who were also stuck working from home, and they were able to care for and entertain their children while staying home from school and daycare. As a result, Dr. Purvanova explains, "A lot of people realized that to a degree, we perhaps collectively as a society have been living some sort of a lie, telling ourselves that family comes first, but working, working, working until we drop."
Finally, employees want the flexibility to stay—even if they prefer to work a nine-to-five office job as they did before the pandemic. Employees are placing a premium on autonomy and the ability to make decisions based on their needs and desires. Therefore, even people who prefer a traditional work environment like having the option to choose for themselves. As Dr. Purvanova puts it, "This opportunity to self-determine how I work, when I work, where I work, how I integrate my personal life into my work life, my family life into my work life—that sense of freedom that this new work modality gives us is extremely, extremely powerful."
The Negatives of the New Office
There are valid reasons to feel something is lost in the shift to remote or hybrid work. While team cohesion has not suffered, employees and executives report feeling more disconnected from the organization. The expert added that employees new to the company are negatively impacted as they struggle to integrate into the organization, and their direct supervisors fail to meet their needs and show them the ropes. So, while other popular reasons for reluctance around remote work—such as an unwillingness to change, mistrust of employees' ability to be productive, or a belief that innovation is impossible virtually—are unsupported, some reasons are indeed caused for concern.
Employers must set clear expectations for employees and their teams to manage these contradictory forces. Per Dr. Purvanova's conversations, most employees are unwilling to give up some of the freedoms they experienced during the pandemic for the company's greater good. Additionally, many find that a free-for-all organizational structure is counterproductive; when every employee can make any decision they want with no expectations set for how to accommodate the group, coordinating and working together becomes an uphill battle.
Employers who set reasonable limits on employee decisions (such as by specifying certain in-office days so that teams can collaborate more efficiently or by guiding employees to respond to teammates' requests to come into the office respectfully and accommodatingly) are likely to find more success in navigating this transition to the new status quo.
How to Build the New Status Quo
Part of building this new status quo is creating a culture that the employees buy into and that culture emerges through employee autonomy. While many leaders believe that giving employees too much freedom establishes a culture of individuality which leads employees not to feel connected to their organization, the truth is that building a culture around respect for the employees' needs allows employees to feel ownership of the culture. In addition, making sure that people feel heard and like they have the agency to help build the culture instead of just signing onto it creates resilience and buy-in within the organization.
Considering all of these factors is tricky and means that the question of what the new office will look like in 2023 is still in flux, and every company is finding its answer. If you want help finding the right cultural fit, don't worry—Signature Source is here to help! With a combined experience of over 60 years in the industry, our expert team of relocation industry veterans ensures an unparalleled advantage in pairing the right talent with the right job at the right company. Search through the list of openings we are recruiting for on behalf of our clients to find your new career path, or contact us directly if you want to know more.
We look forward to hearing from you!