Is The Great Resignation Coming To An End?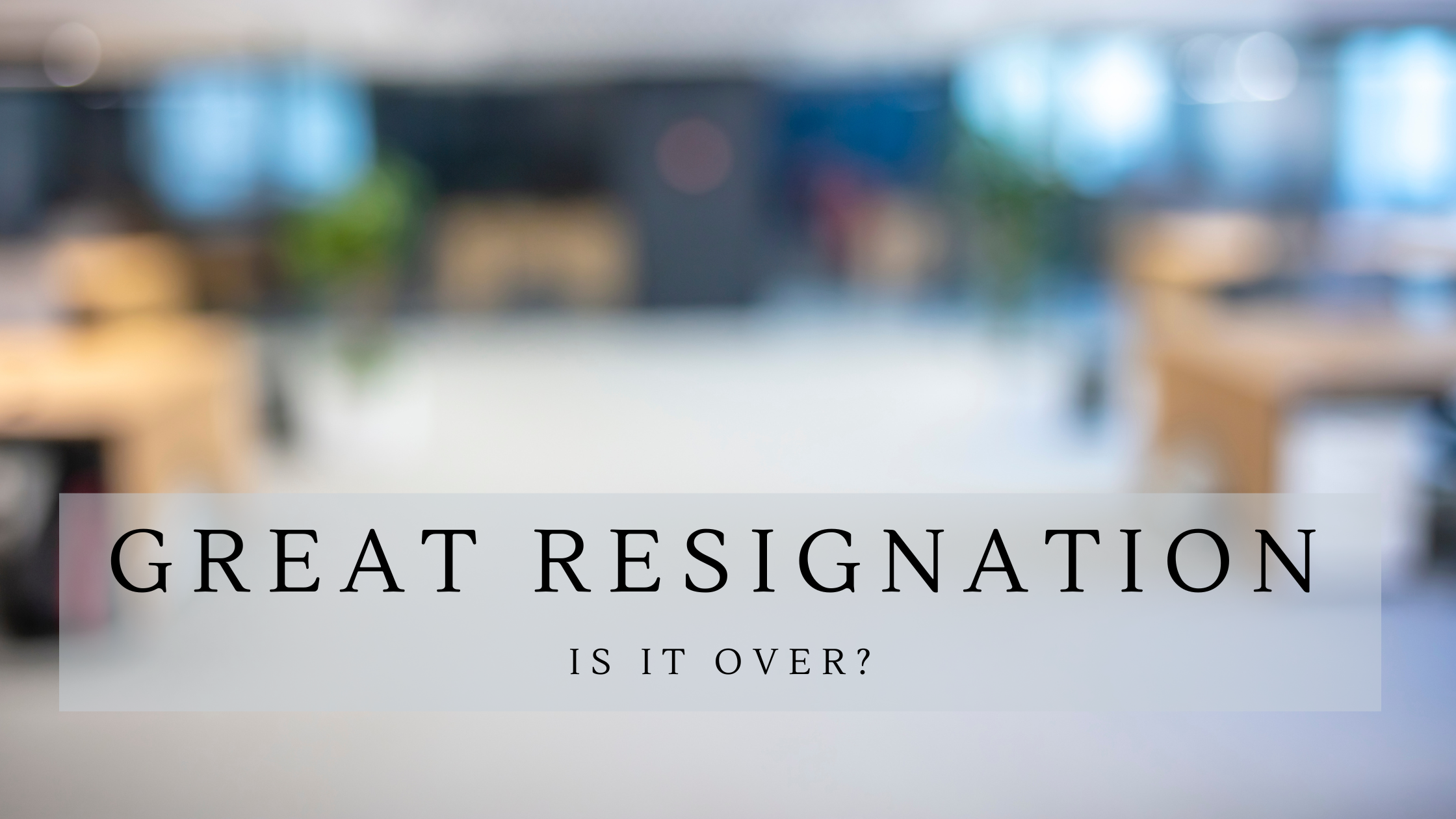 The Great Resignation, which has seen employees from all sectors of work voluntarily quitting their jobs, continues to affect all aspects of the job market. As of March 2022, 4.5 million employees quit their jobs and there were a record 11.5 million job openings. However, the Great Resignation may start to see a slowdown due to various current events.
What Is The Current Job Market Like?
In an effort to maintain their workforce, many companies are offering better benefits and higher pay. According to CNBC, hourly wages increased by 6% and employees have the upper hand when it comes to choosing what they want from their careers. Julia Pollak, who is the chief economist at employment site ZipRecruiter, said:
"We are seeing massive demand for workers. This is a labor market that is more of a job seeker's market than any we've seen."
Employers are willing to offer more flexibility and financial incentive to keep their employees. They feel employees think that it's easier to leave. As Daniel Zhao, Senior Economist at Glassdoor said, there are more opportunities to "go find jobs that pay better, offer better benefits, or quite simply are a better fit."
Signs That The Great Resignation Is Slowing Down
The next few months will still be beneficial for employees and job seekers, but there is likely to be a slowdown. Thanks to the ongoing war in Ukraine, the pandemic, and the Federal Reserve raising interest rates, workers are going to want some stability.
Jobs in industries like leisure and hospitality are still seeking to fill a lot of positions, but it will be less stark as people tighten their spending. Zhao said:
"In the next few months, the hot job market isn't going anywhere. [But] this is the time to take advantage of the tighter labor market for workers because there's no guarantee these conditions will persist."
From job seekers to employers, the Great Resignation has had a major impact on all aspects of the job market. Signature Source is a globalized talent acquisition firm that connects high quality employees with their perfect company. Retaining Employees is important, so is finding the best for your company. Signature Source has the resources to help. Learn more by contacting us on our website or by calling 1-888-613-4179.