High Job Openings Continue to Persist After Great Resignation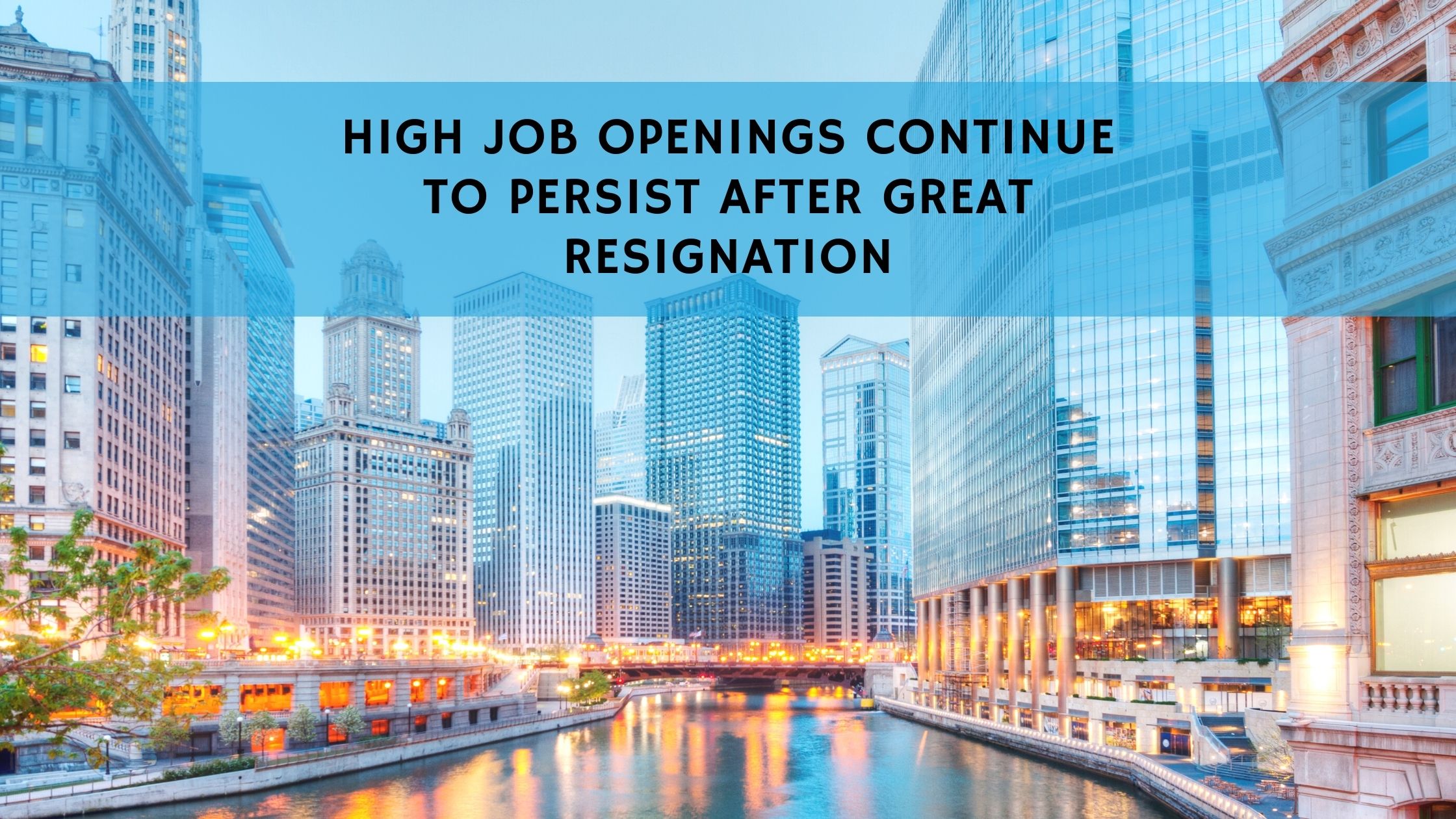 The Great Resignation has become something of a hot topic within the news cycle. In case you haven't heard of it, the phenomenon refers to the high number of people quitting their jobs in search of higher pay, greater managerial treatment, more flexible schedules, and better benefits. According to CNBC, last November saw a quit level high of 4.51 million people, which is roughly 3% of the overall workforce. Industries such as transportation, hospitality, and utilities saw the highest levels.
Results From Job Openings and Labor Turnover Survey
Recently, the Job Openings and Labor Turnover Survey shared more recent numbers from this past February, which showed a slight decrease in quits since November: 4.35 million people. Still, it was higher than January's numbers, which was around 4.25 million people. The industries with the highest quit rates this time around included education and health services. Despite the lower numbers, there are still a record 5 million more job openings than available workers. This translates to 1.8 jobs for every person unemployed.
Signature Source President and CEO Jean T. Strickland sees all of this happening in real time but feels hopeful. She said:
"We are seeing in the global mobility industry a significant number of job openings, some from the "great resignation" but many are due to our clients who are the preferred providers in the industry expanding their businesses with new account signings, new service offerings and global expansion. We have the privilege of representing the organizations who have a healthy and employee/customer centric culture which enables us to truly "Make a Difference" for candidates who are looking to work for the best of the best in the industry."
The same survey found that hires increased by 263,000 in February, while layoffs and discharges hovered around 1.39 million. The Great Resignation has driven inflation higher, which in turn has pushed the federal government to start raising interest rates. It's unclear what the next few months will hold for the job market, but more information is likely to come out soon.
The May job opening and labor turnover survey will be released in July 2022. We'll be here to keep everyone up to date on the findings and how you can prepare for that as a company.
Part of the Great Resignation stems from a lack of satisfaction in a person's current job. At Signature Source, we pride ourselves on pairing job seekers to their perfect company. We offer resume writing, interview guides, and other industry tips. Check out our website to learn more.