Navigating the New Digital Divide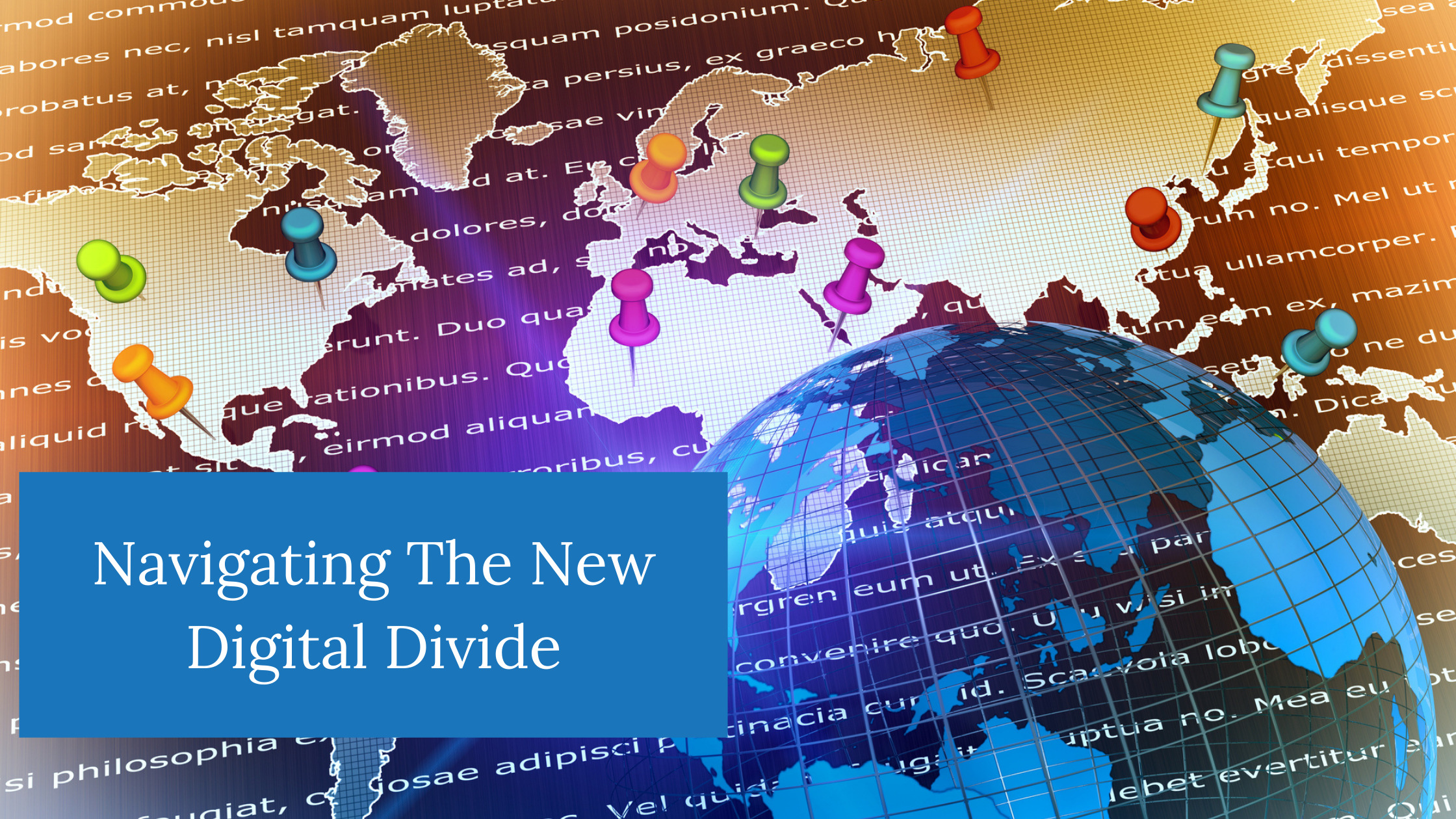 It's no surprise that the pandemic has changed the way people live their lives. From grocery shopping to traveling to socializing, 2020 and 2021 has seen a lot of changes, most dramatically in the job sector. The majority of people are working from home and it seems to have created a bit of a digital divide between employers and employee expectations.
This digital divide is mainly focused on employee experience, which is defined as "the journey each employee takes with a company, including everything from company culture to the work environment to day-to-day technology." According to a Gallagher survey, employers are working to enhance employee experience, specifically the areas of "employee mental health and wellbeing (70%), diversity, equity, and inclusion (55%), and 'new ways of working' (52%)." Given that the pandemic has created a growing number of remote employees, more companies have been using technology and data to address employee needs in a more targeted way.
In a recent article from Korn Ferry, it was found that
older executives liked remote work so much that they're thinking about delaying retirement. Granted, the pandemic still brings its own stresses, but according to Kevin Cashman (Global Leader CEO and Executive Development at Korn Ferry), they're worth working through compared to the stresses that come with having to go into the office.
It's surprising since a recent Oracle study showed that stress levels are higher for executives versus all employees (85% for top bosses compared to 77% of employees). Cashman says that these executives figure "If I'm still showing value and getting a good paycheck, why not [stay]?" Because of the rapid shift to a remote work environment, employers now have the added stress of making sure their employees have the right technology and communication channels (e.g. mobile messaging apps, Zoom, etc.).
Christian Hasenoehrl (Korn Ferry Senior Client Partner and the firm's Global Account Leader for the Consumer and Industrial sectors) says many company boards and leaders want to reshape their core team of executives, paving the way for a more diverse, high-potential leadership. Currently, millennials are the largest workforce group, with women and minorities leading the charge.
Hasenoehrl says that companies' digital transformation has been accelerated, so boards are offering more enhanced voluntary retirement packages and other incentives to get older executives off the company payroll and make way for younger tech-saavy talent. However, this isn't to say that age plays a role in determining success of remote work. When looking back on the Gallagher survey, it was found that organizations and the majority of their employees were both feeling overwhelmed with digital options across the board.
So what can be done about bridging this digital divide, no matter employee's age or work experience? According to Worldwide ERC, "employers can bridge the digital divide and improve upon internal communication in the remote environment by first defining what digital employee experience means for the organization to enable leaders to take more cohesive actions." Since leaders tend to be older, it might make sense to talk through an overall digital employee experience and organizational communication. What specific communication needs to be done about aligning digital platforms with communication goals? What needs to be done to ensure flexibility and compatibility across the company? Does your workforce and leadership need to be assessed again? Figuring out the answers to these questions can improve overall digital employee experience and organizational communication, and solidify your organization's success going forward.
We've been in the Global Mobility Recruiting industry for over 15 years, we'd love to learn more about you and your company. Let's schedule a short chat by contacting us here: https://signature-source.com/contact/