How To Write A Perfect Resume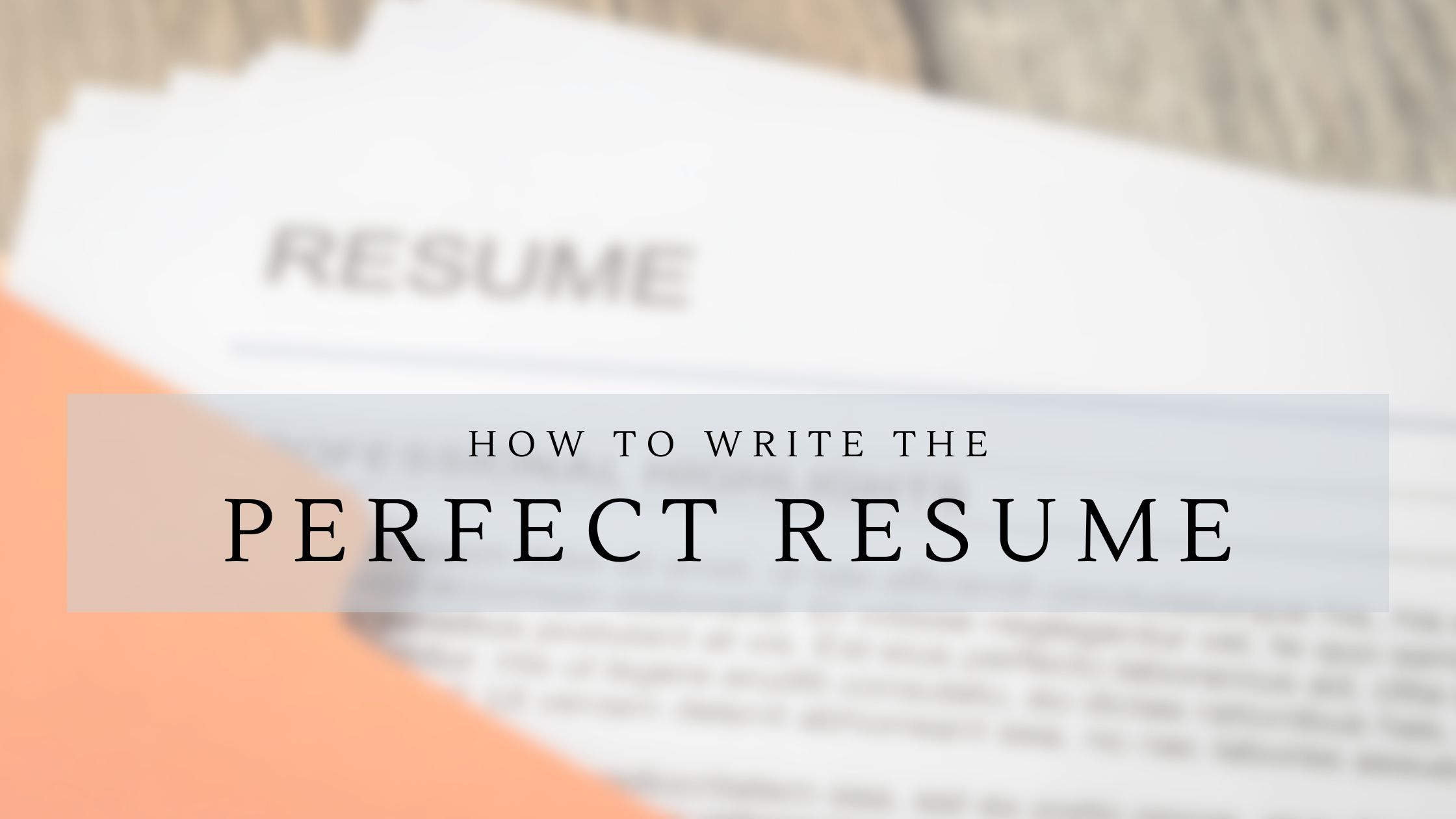 Writing a resume is one of the most challenging parts of the job-searching process. In-person interviews are a great way to let your personality shine through but how can you stand on a piece of paper, much less one that has to fully encompass your work history and successes? 
What Is a Resume?
First off, what is a resume? Kristina Schulte, who is a senior recruiter at Adidas, says that a resume is the most important part of the application process. This is because the resume is the first thing recruiters see and it determines whether someone will go on to the next step of the interview process.
It should be succinct and lay out all of your job history. David Golightly, who is the Signature Source Communications Manager, says:
"Align your core competencies or skills directly with the job description of the role you're considering. The first review of your resume will be cursory, so it's a best practice to always tailor the high-level information to what the potential employer requires for the position."
Whether you're just dipping your toes into the job market or have worked at several jobs, there are some tips to keep in mind for writing the perfect resume. 
Give An Overview of Your Jobs by Using Concise Examples
Recruiters are not going to spend more than a few minutes looking at your resume so you have to provide a snapshot of what you've done in just a few words. Recruiters from BCG's Dubai office sum it up perfectly: everything on your resume should add value. Do not add "fluff" words or put experience that isn't relevant to the job you're applying for. 
Similarly, choose examples that highlight important skills, hobbies, or projects that you're proud of. This also allows the recruiter to have something in mind to ask you about if they decide to move on with an in-person interview. 
Use Headers and Sub Headers
Using headers and subheadings keeps things on your resume looking clean and lays out what a recruiter can expect to find. Headers are used to provide a summary of who you are. Subheadings, on the other hand, highlight professional or personal experiences. For example, you can use a subheader to set off your education, skills, or hobbies. 
Use bullet points after the headers and sub headers to provide more detail, which can delve into tasks that you worked on, technologies that were used, or projects that are of interest. 
If you have questions about boomerang employees or just need more information about the current state of the job market, Signature Source is your go-to resource for all things about job hunting and job hiring. Learn more about our resume resources by visiting our website here!